By: Keisha Stoots
On a sunny June morning, the 2014 Archaeology Field School students began our six week course at Poplar Forest. During this initial week, we focused on locating the area where the carriage turn around in front of the main house met the straight road that led to the larger, circular road surrounding the house for the purpose of a future restoration of the road. Monday afternoon, the students began their excavation of the carriage turnaround in front of the house with Eric Proebsting.
Cobblestones from the Jefferson-era road were found on this first day and on Tuesday, it was discovered that the angle continued southward through another unit. Some small artifacts were found among these cobbles, such as a piece of whiteware and a green piece of glass, possibly from a wine bottle. Also on Tuesday, the students learned to map their units and take elevation measurements on a total station with Jack Gary and summer intern Eve.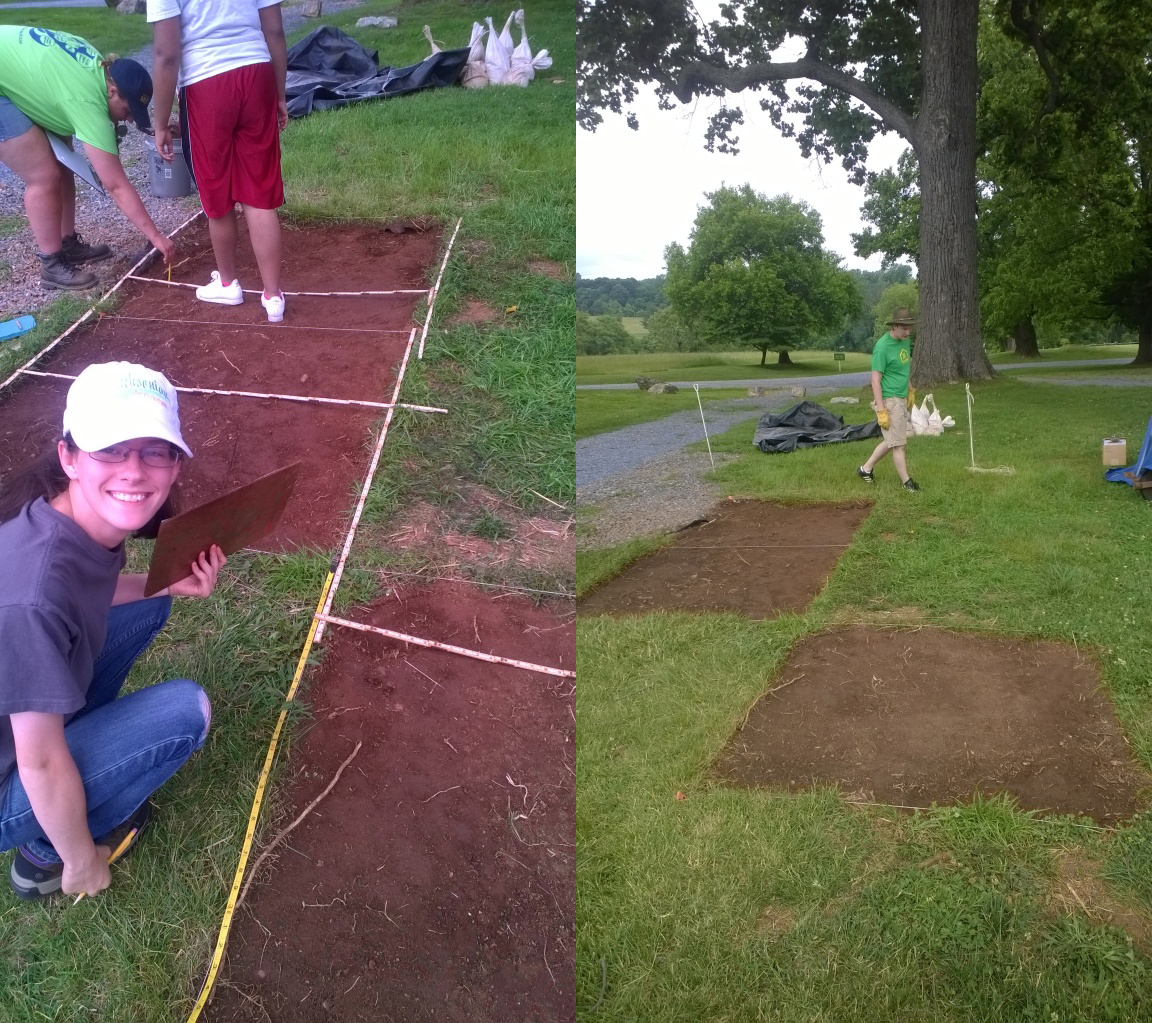 On Wednesday, three new units were opened up. Two of these continue to focus on unearthing more of the carriage turnaround while the third was opened up in the grassy area at the center of the turnaround. In both these units, the cobblestones were found not long after the topsoil had been removed. This third new unit will hopefully unearth information regarding what was planted in this center area as past excavations discovered that the English boxwoods that had occupied the space for many years were not actually from the Jefferson era. As the course goes on, excavations will eventually be started on the turnaround directly in front of the steps of the house in order to discover more about the cobbles there, which differ from the stones that make up the rest of the turnaround.