This week's lessons focused on the landscape of Poplar Forest Field. Field school students had lectures and readings on various topics related to understanding and interpreting Thomas Jefferson's retreat home grounds. Among these topics were pollen analysis, animal remains, and soil chemistry- all helpful in understanding the agricultural aspect of this property. Also discussed was a multitude of geophysical techniques that can help archaeologist pinpoint areas of interest before digging.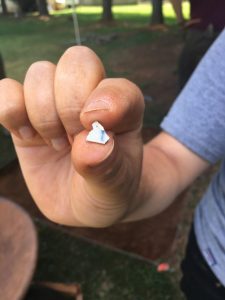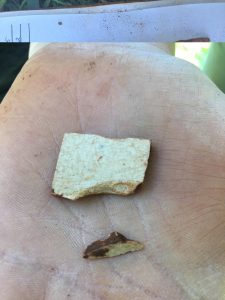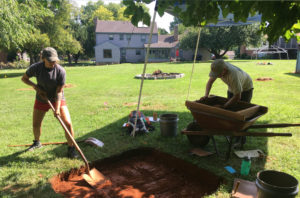 This week in the field we have opened 5×5 units in areas that have yielded the most artifacts during initial testing. Many artifacts have been found in these larger units. Window glass has been found in multiple units, and wine bottle glass found in one. Two areas have uncovered ceramics such as pearlware and creamware. There have been many nails found, which could mean we are getting closer to finding the location of a structure.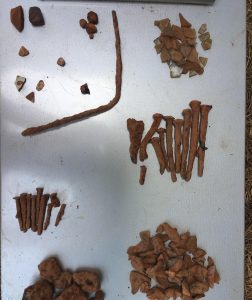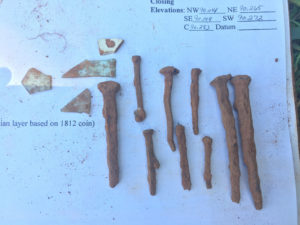 On Friday, there will be two field trips. First, the students will attend lectures on dendrochronology and dendroecology at Monticello. After the lectures, they will be heading over to Highland, home of James Monroe.