Performances On May 19th and May 20th at 6:30 p.m.
Playwright Teresa Harris's original drama returns to Jefferson's south lawn for two performances only. Drawn from real-life experiences of the men and women who were enslaved at Poplar Forest, the trilogy explores the complexity of their lives and their struggles to survive.
Join Harris, the cast and Poplar Forest's archaeology and interpretation staff for a Q&A following the performance. Bring your friends and family, a picnic and a blanket or chairs, and experience a little-known but important part of Poplar Forest's history brought to life.
Tickets are $15 for adults age 18+; $10 for youth ages 6-17 and college students; and free for children under 6.
*There is a rain date scheduled for May 21st at 6:30 p.m.*
CAST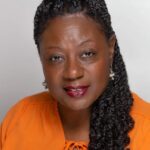 JENNIFER CARSON (Hannah)
Jennifer W. Carson is a Life Enrichment Coordinator at Heritage Green Assisted Living.  Her acting debut began with Bedford's Little Town Players community theatre where she performed in Purlie and The Amen Corner.  She then wrote and performed plays with her late husband Joseph.  She also performed at the Academy Center of the Arts in Ain't Misbehavin and a JLP production as Harriet Tubman in A Tribute to Josephine.  She enjoys singing in her choirs, Infinite Praise and God's Soldiers.  Jennifer's loves are God, her children, and grandchildren.  She dedicates her performance to her late husband, Joseph Carson.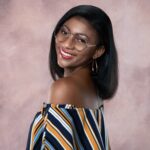 DESIREE YOUNGER (Abby)
Desiree Younger is a rising Junior at the University of Virginia. She has been involved in theater for about 6 years now. She started at Heritage High School where she got to be in so many amazing productions and work with a lot of talented people for all of her 4 years there. She was able to participate in shows such as Les Miserables, Agnes of God, Cinderella, and many, many more. This is her first time participating in community theater, and says, "I am so ecstatic!" She loves theater with all her heart, and it is truly a great passion of hers. That is why she is so incredibly excited and honored to be able to participate in this extraordinary historical piece at Poplar Forest in which she plays the role of Abby. There are such important stories to be told, and she is so happy that, through these vignettes, we are able to tell them.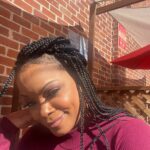 SONIA LANGHORNE (Maria)
Sonia Langhorne Born in Brooklyn NY, Sonia moved to VA at the age of 7. She has been performing since the first grade as a narrator of school plays. Sonia has worked in Lynchburg with JLP productions, The Black Theatre Ensemble, The Dance Theatre of Lynchburg, The Academy Center of the Arts and most recently at the Jefferson School African American Heritage Center in Charlottesville. Sonia has acted in several plays, most notably, "As I Stood At The Gate" (Claudia), 'For Colored Girls Who Have Considered Suicide When The Rainbow Is Enuf' (Lady in Green, Sechita), Fences (Raynell, understudy), 'Fried Bologna Sandwich Kinda Day' (wife), 'Anne Spencer Revisited' (Anne Spencer), 'Annie's Pencil', (Anne Spencer), and 'Seven Guitars', (Vera). Ms. Langhorne is also a poet, host, as well as a student at Randolph College. 'Flashing Lights' is a self-reflective poem that was written by Sonia and is now her first "Poetry In Motion" event.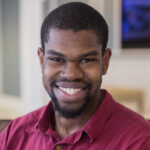 JONATHAN PANNELL (Billy)
Jonathan Pannell just finished his second year as a middle school Teacher's Aide. He was last seen as Samuel Kelso at the Candlelight Tours and will play as Oberon in Renaissance Theatre's upcoming play, Revenge of the Fairy Queen.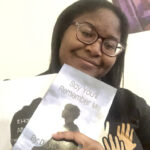 DEJANE' PENICK (Edy)
DeJane' Penick was born on September 10, 2004. She grew up in Chase City, Virginia, and found out that she wanted to be an author during  the Covid quarantine. She is a student at Randolph College majoring in Creative Writing and Studio Art. Dejane has self-published 2 books, "Say You'll Remember Me" and "If Happy Ever Afters Did Exist."   Besides writing, she loves drawing, singing, binge-watching shows, and playing The Sims 4 while also using the game to help flesh out her characters.