by Samantha Fagone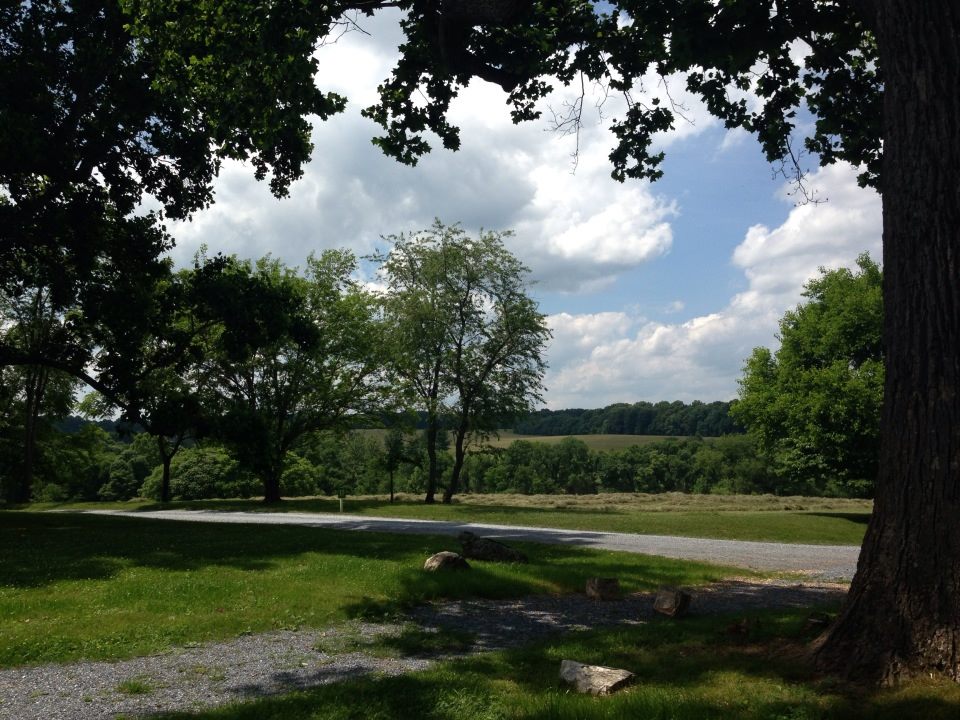 Week 2 of the Archaeology and Field school was full of new material as well as excitement for the upcoming field trip to Monticello that was to take place on Tuesday.  On Monday, we began to learn more about the different ceramics and glassware that were common at Poplar Forest through not only Jefferson's time, but from when other families resided on the property as well. With the new information we had received in the lab, the team headed out to continue working on the Carriage Turnaround. Each unit has made significant progress since last week, and you can clearly see where the edge of the cobblestone road was! As we packed up for the day, it was clear everyone was proud of the hard work they'd done and were excited to continue the next time we'd be back in the field.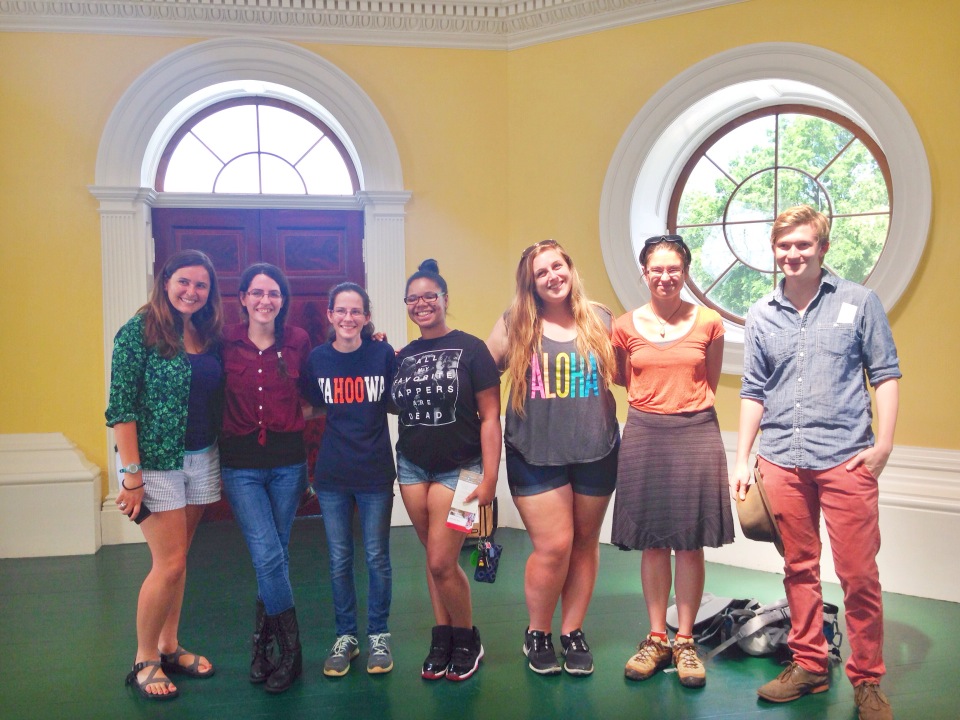 On Tuesday we visited Monticello, Thomas Jefferson's primary residence, and luckily for us it was a gorgeous day.
We took the tour of the house first and we even given a private tour upstairs! It was amazing to see the similarities in the architecture at Monticello compared to Poplar Forest. Jack Gary, our Director, then took us to meet their archaeologists and field school. The techniques and overall process they use mirrored ours, so it was easy to understand what the students were doing. We then went on a tour of the wooded area right outside the home where we went to different sites that at one point different buildings stood. The day was filled with fun and we were all excited to get back to Poplar Forest by the time we went home.
On Wednesday we cleaned up the cobblestones as well as used the float tank to catch smaller artifacts that could've fallen through during the first screening out in the field. We also continued our lecture about glassware by Jenn Ogborne; leaning about bottles shapes, colors, uses, etc. By expanding our knowledge of these artifacts, it aids us in being to identify smaller fragments of them in the field.
Although the weather has been on and off rain this week, the team keeps pushing through. All in all so far it's been a great week and I can't wait to see what else we learn at the field school.